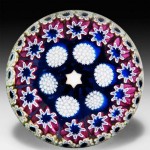 PCA TX generally hosts three meetings a year, open to the public and free of charge, on subjects of interest to the Association's membership; maintains an extensive library of literature and videos related to paperweights, paperweight-related objects, and other art glass subjects available for use by all Association members; and periodically sponsors exhibits of paperweights in libraries and other public facilities. For convenience and diversity, meetings are held in different Texas cities such as Houston, Dallas, San Antonio, Austin, Corpus Christi, Waco, New Braunfels and College Station.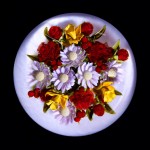 Members also receive a newsletter, The Paperweight, published after each meeting. The newsletter announces upcoming meeting(s), discusses the actions taken at the most recent meeting, publishes discussions of paperweight and paperweight-related subjects and activities, maintains contact with the Association's members, and publicizes upcoming art glass-related events in museums and other forums across the country.
If you are interested in becoming a member just click Join us! for further details.